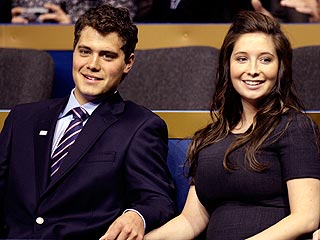 The recent media coverage plaguing the Palin family is the news of Bristol Palin and Levi Johnston's break up. According to several news sources, the break up happened a couple weeks ago for unknown reasons, but only became public knowledge in the past couple of days. There is speculation Bristol broke it off with her fiance but there is no conclusive evidence as of yet. Some claim Bristol is heartbroken while others claim she is fine. Levi's sister, Mercede, has been quoted as saying: "Levi tries to visit Tripp every single day, but Bristol makes it nearly impossible. She tells him he can't take the baby to our house because she doesn't want him around 'white trash'!" While we can deduce this might have played a role in the split, it seems that Levi will continue to maintain a fatherly role in two month old Tripp's life.
Many claim to have seen this coming from the very beginning, so I have to wonder if Bristol and Levi were fooling themselves for the sake of Sarah Palin's image on the campaign trail? In trying to empathize with the single parents, though, let's drop the subject.
Yahoo
featured a blog which gave Bristol advice in her new role as a single mother. Among the advice were "Reach out to other single parents" and "Embrace the family you have, not the family you envisioned." I found this blog very touching, because instead of poking fun at the recent developments, the post asked for others to contribute words of wisdom. What would you do in her situation?
The post also drew attention to the fact that there are over 13 million single parents out there, and that there has been a 3% upswing in teenage pregnancy. From 1991 to 2005 the number of teenage pregnancies was decreasing, but in 2006 it began to inch back up again. I wonder what caused this to occur? The blog blames the omnipresence of sex in the media, but with great sexual education I do not think sexual liberality can be blamed.
On a completely random note, how unfortunate is it that the split has left Levi with a tattoo of "Bristol" on his ring finger? Dating rule 101 could quite possibly be "Never tattoo someone's name on your body." I suppose he learned his lesson the hard way.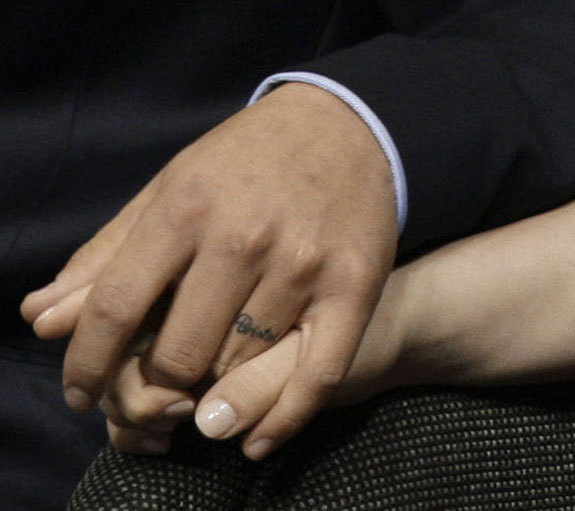 For further information visit:
People.com
Foxnews.com
Huffingtonpost.com
Chicagotribune.com